<!?#start row r3-c1-r1?>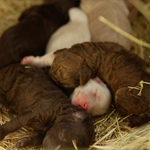 Newborn puppies in Birthing Nursery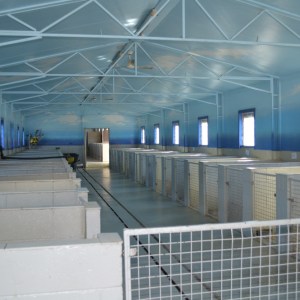 Heated nursery with heated floors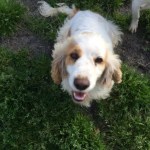 Happy Mum
<!?#end row r3-c1-r1?> Regardless of if you purchase a puppy from us, or through a shelter or another breeder, think about the questions you want them to answer for you, and ensure that you are satisfied with their response.
Never buy from somebody who will not:
Answer all of your questions, AND
Let you see the puppy nursery or property where the puppies have been bred.

Don't be fooled
Be wary of websites who only show huge expanses of grass and paddock. Make sure they show you the real conditions mum and dad live in.
On our
photos section
we show you every area our dogs and puppies live in, and additionally offer tours for customers. These are examples of what you should be looking for in a breeder. Make sure wherever you get your puppy or dog from, that you can visit the property, and that you see the
real
yards or areas where mum and dad live.


Where have you looked?
At Banksia Park Puppies we suggest that you firstly check the your local shelters for the breed of puppy or dog that you have chosen. If all avenues of rescue dogs are exhausted and you begin to look at breeders, make sure that they do all of the above, and that they (like us) are:
a reputable dog breeder,
legally registered,
and regularly inspected by the local shire.